Back to Blog
5 Items That Can Help Increase Closet Storage Space
Doesn't it feel like space is hard to come by these days? Not just in your closet but in your entire home. In Mumbai, for example, apartment sizes have dropped 45% since 2014. That may seem a somewhat extreme example based on the city's population of 18.4 million, but British Columbians are still feeling the housing space crunch on a smaller playing field.
With a steady stream of new developments in our province, you might think "more space for everybody!" Well, that really only translates into more spaces — not more housing space. It's no shocking revelation to anyone that newer developments are generally built smaller to create more units and not necessarily more area in those units.
Herein lies the problem. People haven't magically reduced the number of things they own. They still need storage. In a tight apartment setup, closet space can be an issue. But it's not impossible to supplement. To help spark some creativity and imagination, we have a few ideas to help maximize your closet storage space. And don't worry — all these tips work within any rental agreement!
Bookcases
In most rental properties, your tenancy agreement will likely bar you from any demolition projects to make your space bigger. With bookcases, the thought won't even cross your mind. As wild as it sounds, a few well-placed bookcases can really help you optimize storage space in your apartment.
Don't even think of them as bookcases either. They're merely standing storage vessels. You can put them in the corner of the living room or bedroom with ease. Most things that can fit in a standard apartment closet can also fit on a bookcase. Clothes? Just fold them tightly, and you're good. Shoes? Stack them neatly on top of each other. The possibilities are endless.
Door Hangers & Racks
If you're having trouble finding additional space in your closet, your doors may become an unlikely ally. A door hanger is the perfect way to add some extra space for clothes. All you have to do is slide them onto your door (facing in or out), and you can fit a few more articles of clothing that way. It's usually best served for heavier clothing like coats and jackets that require more space than your closet can offer.
Another great idea is using a door rack. It's the same premise as the hanger but with a few alterations. Door racks can include smaller hooks for smaller items like hats or jewelry. They also have little compartments where you can even fit a few bags or purses on the back of your door, as well.
Extender Rods & Shelf Dividers
A lot of closets in rental properties only have one rod to hang all your clothes. This is where a simple extender rod can be beneficial. All you have to do is attach it to your existing closet rod with no heavy-duty mounting necessary. This one item can literally double the closet space you have for clothing. 
If you love clothes and an extender rod isn't enough, we've got another idea for you — shelf dividers. You can use them to ramp up the space on your shelves. All you really need to do is give your clothes an extra fold, and you'll be able to fit two or three stacks per shelf instead of one. You can also use the shelf dividers to separate clothes from other items like books or jewelry. 
Now that you've got the tools to maximize your closet space, it's time to track down the next place you're going to call home. Visit our site to check out current residential listings on Vancouver Island and the Gulf Islands.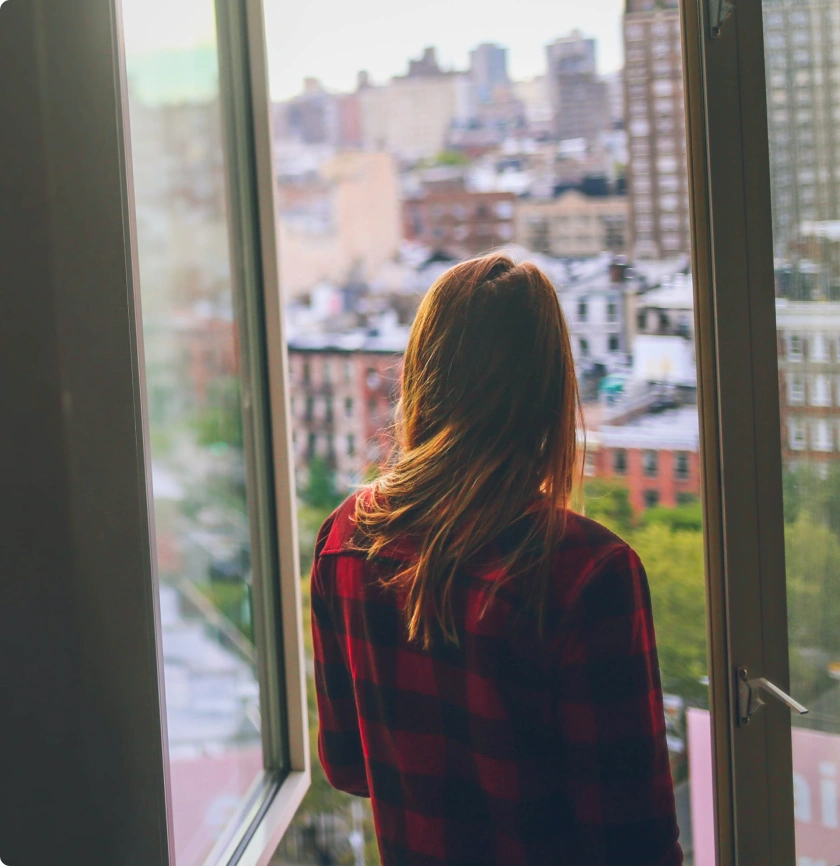 We have new divsions!
If you are an individual or family planning to move to Vancouver Island, or you're a homeowner looking for a new tenant, we have new services just for you.
We are pleased to announce that we are now offering both relocation services and tenant locating services across Greater Victoria. Click on the links below to learn more.